PM Lee Hsien Loong
He has heard the cries of the people. He has realised the power and importance of the young votes.
In his latest new Cabinet announcement, out of 14 ministerial post, 11 changes were done, and 9 former ministers will be stepping down. Most notably, MM Lee Kuan Yew, SM Goh Chok Tong, DPM Wong Kan Seng, Mah Bow Tan & Raymond Lim.
Mr Lee Kuan Yew will be the Senior Advisor of GIC.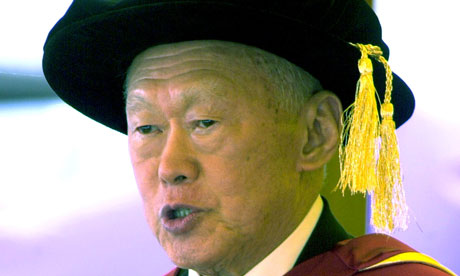 Mr Goh Chok Tong will be the Senior Advisor of MAS. He will also be Emeritus Senior Minister.
If you are like me, you don't know who exactly are the Cabinet Ministers. Scroll down and have a look for yourself. Just in case one day the Ministers decide to visit your neighbourhood and you mistake them as someone else.
DPM Teo Chee Hean & DPM Tharman Shanmugaratnam
Lim Hng Kiang & Lim Swee Say
Yaacob Ibrahim & Khaw Boon Wan
Dr Ng Eng Hen & Dr Vivian Balakrishnan
K Shanmugam & Gan Kim Yong
Lui Tuck Yew & S Iswaran
Heng Swee Keat & MG (NS) Chan Chun Sing